Select Dates and Guests to check availability
---
---
From
$ 67 USD
/night
€ 66 EUR | £ 56 GBP |
---
Minimum Stay: 1 night
Max Occupancy: 16 guests
Bedrooms: 8
Bathrooms: 5
Type: Condo
---
Swimming Pool
Pets Allowed
WiFi
Please select your dates to check availability and obtain a price quote.
---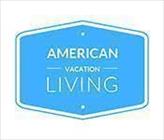 Owner/Manager:
View Profile
Americanvacationliving
American Living
Location: USA
Speaks: English
Display Phone No.
Advertising since: 1/7/2019
Avoid Fraud – Read our Disclaimer
We take every precaution to avoid scams and fraudulent listings however properties listed are not verified that they exist or that the properties have the features listed on the web site or in its advertising. Because you are dealing directly with the owner or agent, please always use common sense when booking and completing your transaction.
Safe Transactions:
We recommend that you avoid using hard to trace methods such as Western Union or Moneygram and instead use credit cards if possible. You should also try to obtain a rental agreement with an invoice and proof of ownership or validity of the property.
Knowledge is your best defense to protect you from scams. Here is a
list of some of the things you could do to protect yourself.
Disclaimer
This web site/portal does not act as a broker or agent in anyway for any of the properties hosted/advertised and we do not take or arrange bookings. The content information is provided by the owner/agent of the property. Any contractual arrangements regarding purchase or rental of any of the properties will be strictly between the property owner/agent and yourself and does not involve Holprop Ltd. in any way.
It is the responsibility of the person proposing to rent or buy any property to satisfy themselves of the accuracy of the details before they proceed and the responsibility of the owner/agent to satisfy themselves as to the validity of any proposed renter/buyer.
We are simply a hosting portal for individuals or companies to advertise their properties. We do however reserve the right to remove any properties for any serious misrepresentations or unsatisfactory practices where we have received multiple complaints.
By submitting your enquiry, you will also add your email address to our mailing list, which is used exclusively for newsletters and important announcements. We do not sell or lend the mailing list to any third party and you can unsubscribe at anytime.
Report this advert
Family friendly vacation paradise in the heart of McCormick Ranch Golf Resort perfect for Golfers, Corporate Outings, large Family Reunions and Groups; 3500 sf, located next to Gainey Village, walk to several restaurants, bars and shopping, 2 miles north of Old Town and 4 miles south of Kierland Commons

Entertaining 12 Room Private Golf and Lake view Resort Villa approx 3500 sf, sleeping up to 16 people (in 16 individual beds, no sharing beds needed!), All bedrooms can be set up with 1 King or 2 Twin Size Beds, All rooms have compact European Style design with modern touches and all amenities you need. 5 Bathrooms, Fully Equipped Kitchen, 4 Kitchenette-Bar, Plasma TV with Cable TV in each room, 2 Balconies overlooking golf and lake, 2 Patios: one overlooking the golf and lake seating up to 16 people, other one with Hot Tub SPA and seating for up to 6 people.

Our Golf Villa is highly upgraded and in the best location with walking distance to several restaurants, bar and shopping. Villa does not belong to a rental pool instead it is rented directly from us the owner/managers, and therefore you are getting the absolute lowest rate and upgraded interior from owners that care.

Home consists of 5 private en-suites with private bathroom for more privacy, all named after famous golfers living in the area

Upgraded with Business Travel Ready Amenities:
* Essentials (soap, shampoo, towels, linens & pillows)
* Self check-in (our home caretaker is ready to help you)
* High-speed Wireless Internet
* Iron & ironing board
* Hair dryer
* Hangers
* Laptop-friendly work space (laptop provided upon request)

Access to:
* Private Dream-maker Jacuzzi Hot Tub SPA
* Laundry facilities with washer and dryer
* 24 hour security patrol onsite

FREEBIES:
* FREE Chromecast Internet Entertainment & free movies with our Netflix account
* FREE Phone Calls Worldwide with our VoIP Account
* FREE unlimited parking
* FREE Tennis -use of Rackets & balls - Tennis & Beach Volleyball Courts On-Site

Since we are in a resort you also have access to conference room rentals and a full-service bar.

You are also less than 1 mile from 5 championship golf courses

DISCOUNT GOLF PACKAGE - ONLY $99
at The McCormick Ranch "Home Courses" (cart fee $27)
Including 2 DAY GREEN FEES
- 1 Green Fees at the Palm Course
- 1 Green Fee at the The Pine Course
- Additional rounds: Guaranteed lowest rate at 10%-50% off
- Half-price range ball baskets
- Three day in advance tee times

You can also walk to LA Fitness in McCormick Ranch in about 10 minutes and use the Health Club Facilities and pool for only a $10 per day.

There is also a heated pool about 100 yards away at next door hotel that most villa guests in the community use by having lunch at the pool bar or restaurant. Since the pool does not belong to the private home owners and the hotel have to be POLITICALLY CORRECT to their high paying hotel guests so IF you were to ask them if you can use their pool they may say NO. But normally if you purchase something in the bar or have lunch there is no problem.
Translate
Nightly Prices
---
| | | | | |
| --- | --- | --- | --- | --- |
| Start Date | End Date | USD | € Euro | $ USD |
| 01-January-2019 | 14-January-2019 | 67 USD | € 66 | $ 69 |
| 14-January-2019 | 27-January-2019 | 67 USD | € 66 | $ 69 |
---
Please
contact me
to obtain an exact price for your stay.
---
This property also rents as a monthly rental

, view details.